Biography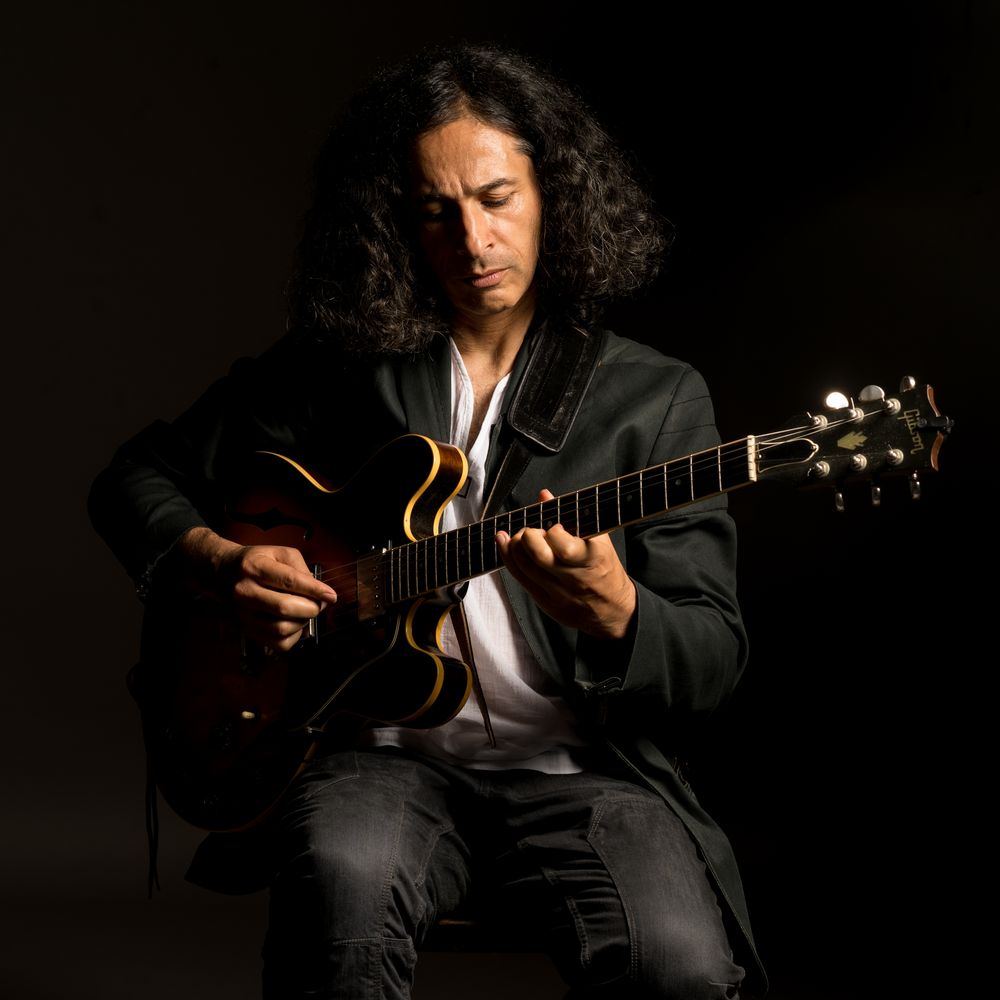 About
"Outstanding original compositions written by David Golek. Golek is a talented guitarist with a deep melodic sense, full of imagination and integrity" (Globes magazine)

Guitarist & composer David Golek is active in the Jazz scene as well as in World-music groups. His personal recognisable style and music language suit a wide range of musical directions.
David has always been first and foremost interested in expressing his own musical identity, inspired by his varied musical exposure, his roots & life journey.
Having a classical and jazz music education, living in different parts of the world and speaking several languages, was a base to always want to widen his musical horizons & perspective on one side, and connect to his roots on the other.
David is leader of the successful groups such as Tiltan (Folk /Jazz/ contemporary), The David Golek Trio (Jazz) and co-leading the 'Golek - Heine -Roelofs' trio (Jazz), The GHL trio and more.
Besides his own projects, David is involved with various projects as a sideman, from straight-ahead to modern jazz ,Ethnic and World-music oriented groups. David has collaborated with modern dance projects and film. 
David played with a range of outstanding musicians, most notably with with Benny Bailey, Ravi Coltrane, Lonnie Smith, Walter Blending, Wycliff Gordon, Ron Westray, Arnie Lawrence, Philip Harper, Dale Barlow, Michael Moore, Gary Smulyan, Dick oats, Franck Amsallem, Simin Tander, Ferdinand Povel, John Ruocco, John Engels, Anthony Cox, Alex Coke, Eli degibri, Avishai Cohen, Dmitry Shapko, Nelson Latif, Jimmy Omonga, Odrey Shakir, Maria Jose Ortiz and many more. 
David has produced a number of cd's. His first cd with the group Tiltan was voted in category 'Best 5 World-music cd's of the year' and 'Best 20 cd's of the year' in the summary edition of 'Het Parool', one of the Netherlands main newspapers. The cd 'A Road Less Traveled' was highly acclaimed in national & international press.
His latest cd's as band leader are 'The Rabbit Who Saved The World' (Just out! 2023) by the Tiltan quartet and the jazz trio cd 'Flight of the Ant' (May 2019). Both records came out on the label of Kululush Records.